Gilding is a process of applying sheets of gold to a surface. Various methods can be used to achieve a bright mirror gild or a dynamic, matte, gild.
I study traiditional reverse glass gilding through my personal art practice and instructional workshops. This form of craft allows me to hone new skills while refining my understanding of letterforms and hand-rendered designs.
This is a selection of related client work and personal art pieces.
Glass sign commission.

Hand painted, gilded, and scalloped-edge glass sign.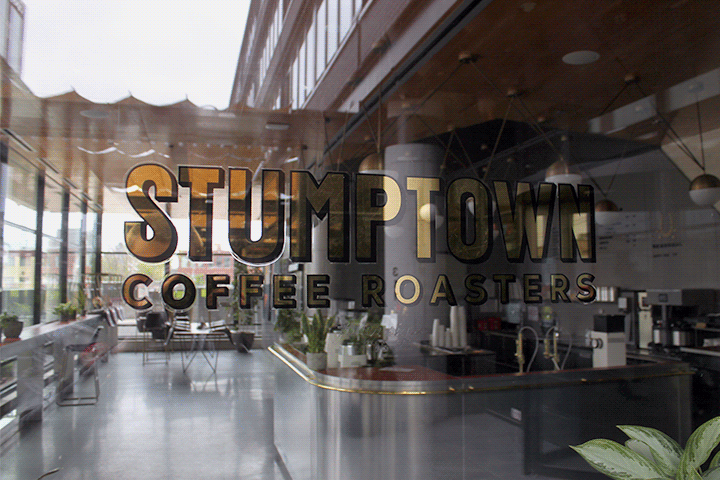 23K mirror gild for Stumptown Coffee at Ace Hotel in Chicago, IL.

Reverse glass painting with enamel and 23k gold. Created for the Chicago Bike Winter Art Show.

Gilded glass sign created for the 'Dear Beer' group show at Paper Hat Gallery.